Time Attendance System Dubai
Time Attendance System Dubai
Have Any Questions? Ask Our Experts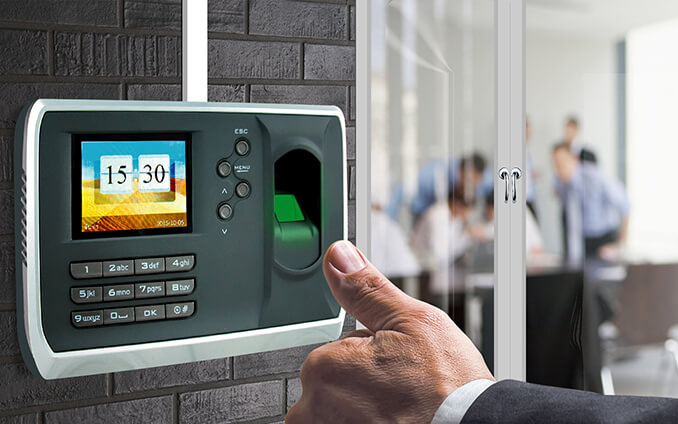 Time Attendance System Dubai
Organisations these days have turned smart. They have started using modern technology and gadgets to secure their premises and streamline their operations. Regardless of where you operate, it is vital to use modern gadgets like CCTV, PBX system, audio & video intercom system, gate barrier systems, time attendance system / biometric access control system, etc. these days. The same is true for offices in Dubai as well. Most offices in Dubai now use modern gadgets to provide the best of experience to their customers and employees. And one of the gadgets much in demand is a time attendance system in Dubai. However, you must get a time attendance system in Dubai from a reliable and reputed vendor because post-sales support should be a vital consideration.
That is where Al Marjan Communication System L.L.C comes into the picture. We are one of the most reputed and reliable vendors of time attendance systems in Dubai. We offer world-class modern gadgets to customers in Dubai, including a time attendance system. We are an IT infrastructure company based out of Dubai, and we offer reliable IT & security solutions and visual communication to clients in the UAE. We also provide post-sales support to our customers to minimise their headaches.
We provide the best customer experience to our clients. Our industry knowledge and engineering expertise help us serve our customers better.
What is a time attendance system?
A time attendance system helps monitor and track when your employees start and stop their office work. With a time attendance system in place, you can monitor your employees' working hours and late arrivals, early departures, time on breaks & absenteeism. Also, it helps control labour costs by reducing over payments, eliminates transcription error, interpretation error, and intentional error. Businesses also use a time attendance system to ensure compliance with labour regulations regarding proof of attendance.
Why do businesses need a time attendance system?
There are several benefits of using a time attendance system. Some of the major benefits include:
What to look for when selecting a time attendance system?
When you set out to buy a time attendance system, make sure you consider the following aspects:
We offer a range of products, and some of them include:
Why should you select AL Marjan Communication?
Al Marjan Communication is a reliable name in the IT & security solutions and visual communication vertical.
We have many brands under our belt. We can guide you to choose the best for your organisation.
Biometric Access Control system works on substantiation. Biometric Access Control system scans the person and matches his/her biometric data with the previously stored information in the database before he/she can access the secured zone or resources. If the compared information matches, the Biometric Access Control system allows the person to access the resources. Today, Biometric Access Contro
Our time attendance system has all the features you are looking for:
We are always there for our clients. We have responsive customer care. One thing that sets us apart from others is our customer service. We are available 24X7 to resolve your issues.
We only use high-quality products. We never compromise on the quality of products. We believe in delivering quality services and products to all our clients. We follow the highest moral and ethical business standards.
We have a battery of skilled and experienced engineers who specialise in delivering tailor-made solutions for businesses of different sizes and verticals.
Our pricing is not just competitive, but it matches the best in the industry.
If you are looking for a smart time attendance system, you can contact Al Marjan Communication now.
After all, you deserve the best!