IT Amc Dubai
Have Any Questions? Ask Our Experts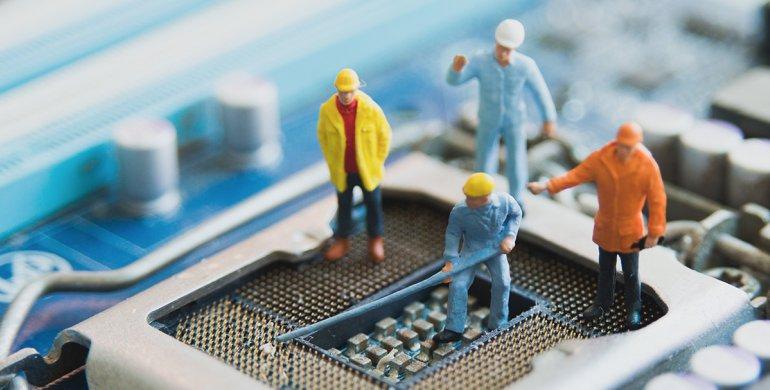 At AL MARJAN, we offer preventative maintenance plans for IT AMC Dubai. We understand the need for effective IT, ELV & security system equipment and its importance for the success of a company or business. Our annual maintenance contract or AMC Dubai entitles our clients with an exclusive service provided by the aces of complete support. We cover the maintenance of devices like:
Our AMC Dubai ensures that we have a team of professionals at your disposal all the time so that you are least bothered while facing problems with your IT equipment.Our AMC Dubai also offer regular visits of our engineers to your office. These visits are basically of 2 types
Client can choose on whatever basis he wants such visits from our professionals.
We attend to your needs and you can benefit from one or more of these AMC Dubai or annual maintenance contract Dubai for your IT equipment:
Computer Annual Maintenance Contract Dubai
You gain peace of mind from knowing that your IT system will not break down unexpectedly: because our experienced engineer has checked its performance and applied any necessary fixes and patches. Wouldn't you like to know that your desktops and laptops are working at peak efficiency all the time? Reliable equipment always increases employees' efficiency. Our IT annual maintenance contract comprises:
Network Annual Maintenance Contract Dubai
Your business can suffer badly when a network performs poorly; or worse, it breaks down – usually at a critical moment. Operated by our expert engineers, this plan keeps your network operating smoothly and trouble-free. Do not wait till it's too late to prepare preventative maintenance. Our network annual maintenance contract includes the updating of your firewall as well as checks on of the following
Server Annual Maintenance Contract Dubai
Without question, servers are the heartbeat of networks. They need and deserve to get a regular health check and to have any problems attended to. We will keep your server(s) fully updated and working continuously so as to achieve the necessary performance for your network users. Our server annual maintenance contract comprises our engineer's application of service packs and updates: his assessment and recommendations of any software and hardware upgrades: and the checking of:
Ever since we were established, we have been seamlessly working with various IT infrastructure & CCTV maintenance projects, thus building long-lasting relationships with all our clients. We maintain a proven track record through successfully meeting the committed Service Level Agreement (SLA) and by promptly delivering the desired productivity through AMC Dubai.
To organize one of these plans, contact us at +971 4 2385613 for a no-obligation site analysis. One of our engineers can visit, assess your web site and supply you a fixed-cost network maintenance agreement that will be acceptable to your needs and budget.